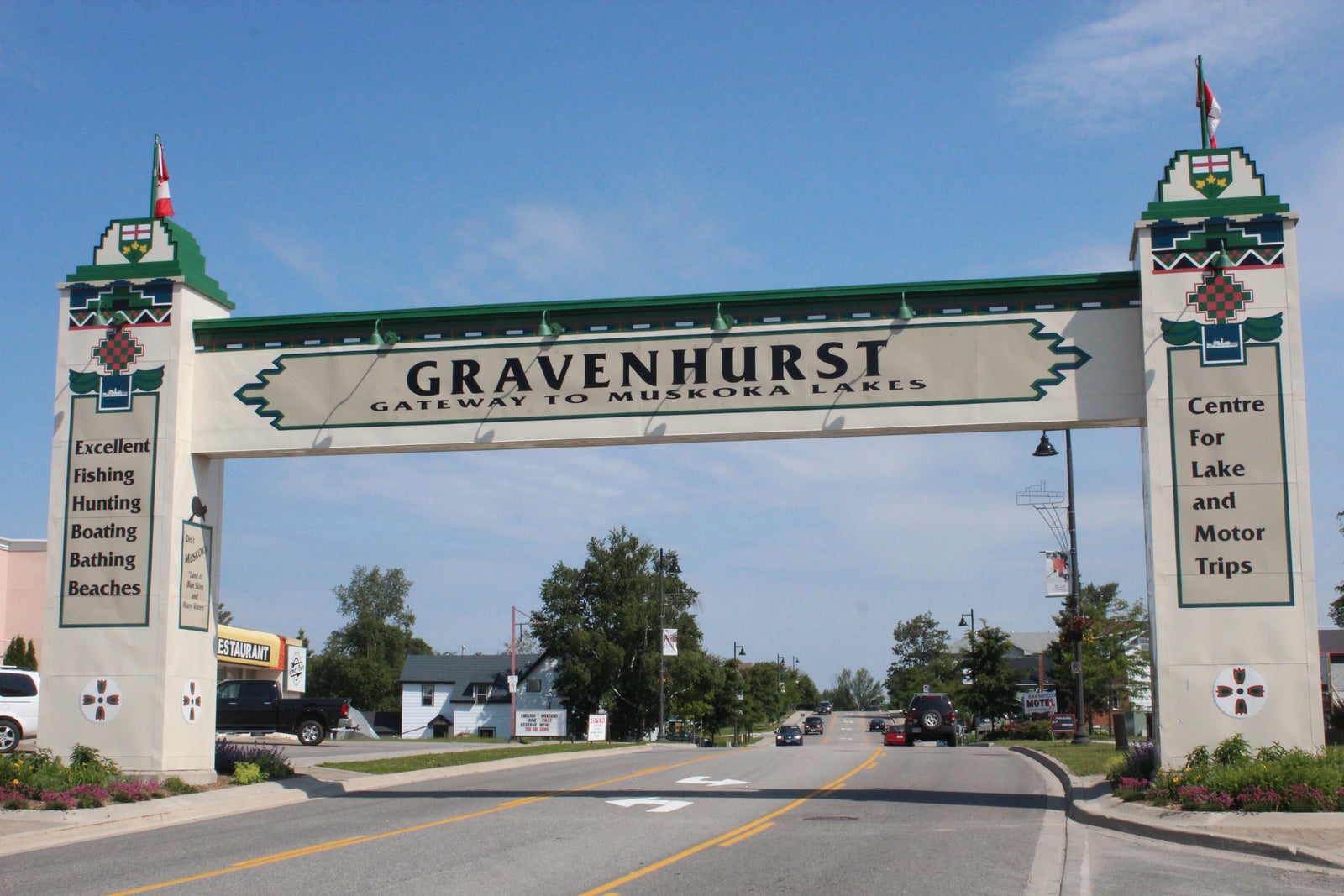 Nestled amidst the picturesque beauty of Ontario's Muskoka region, Gravenhurst stands as a captivating destination that perfectly captures the essence of small-town charm. With its stunning natural landscapes, rich history, and vibrant arts scene, Gravenhurst offers visitors a delightful escape from the bustling city life. In this blog post, we will delve into the wonders of Gravenhurst, exploring its fascinating attractions, outdoor adventures, and the unique character that makes it a cherished gem in Ontario.
A Glimpse into Gravenhurst's History: Gravenhurst's roots trace back to the 19th century when it was established as a settlement along the Muskoka Wharf. The town's heritage comes alive at the Gravenhurst Opera House, a historic landmark hosting a range of cultural performances and events. The Muskoka Steamships and Discovery Centre offers an opportunity to step back in time and experience the charm of the steamship era on the picturesque Muskoka lakes.
Natural Beauty and Outdoor Adventures: Gravenhurst boasts an abundance of natural beauty, making it a haven for outdoor enthusiasts. The crown jewel of the town is undoubtedly Lake Muskoka, a shimmering expanse of water that invites visitors to indulge in various activities like boating, fishing, and swimming. Renting a canoe or kayak is a wonderful way to explore the tranquil bays and hidden coves dotting the shoreline.
For hikers and nature lovers, the Hardy Lake Provincial Park presents a pristine wilderness with scenic trails offering breathtaking views of the surrounding forests and lakes. Torrance Barrens Dark-Sky Preserve, located just outside Gravenhurst, is a treat for stargazers, providing an opportunity to witness a dazzling display of stars away from urban light pollution.
Arts, Culture, and Festivals: Gravenhurst embraces its vibrant arts scene, making it an attractive destination for creative souls. The town is home to several art galleries, showcasing the works of local and regional artists. Visitors can immerse themselves in the creative ambiance by attending art exhibitions, workshops, and even purchasing unique pieces as mementos.
Additionally, Gravenhurst hosts various festivals and events throughout the year, adding to its allure. The annual Dockside Festival of the Arts attracts artists, craftsmen, and musicians, offering a lively celebration of creativity. The Muskoka Wharf's summer concert series fills the air with music, and the Farmers' Market delights visitors with fresh produce, artisanal goods, and local flavors.
Unique Dining Experiences: Gravenhurst's culinary scene is a reflection of the town's diverse offerings. From charming cafes serving delectable treats to waterfront restaurants with stunning views, there is something to satisfy every palate. Whether you're craving farm-to-table delights, international cuisines, or classic Canadian fare, Gravenhurst's eateries will not disappoint.
Accommodations and Hospitality: Gravenhurst provides a range of accommodations, from cozy bed and breakfasts to lakeside resorts, ensuring a comfortable and memorable stay for visitors. The friendly locals contribute to the warm and welcoming atmosphere, making guests feel like part of the community during their visit.
Gravenhurst, Ontario, is a hidden gem that captures the hearts of all who visit. Its rich history, breathtaking natural beauty, thriving arts scene, and warm hospitality make it an idyllic destination for a weekend getaway or a longer escape. Whether you're seeking outdoor adventures, cultural experiences, or simply a place to unwind, Gravenhurst offers a perfect blend of tranquility, charm, and excitement, leaving visitors with memories that will last a lifetime.